On websites that display code snippets, the code snippets sections are rendered properly with monospaced font, which is great! But, the code snippet sections show up with a full width horizontal scrollbar spanning over the margins which does not look nice and also needs the user to interact with the scrollbar to mode the complete code snippet into view.
For, eg. One of the blogs that I follow is from Julia Evans (https://jvns.ca/) and I have attached a screenshot below for how does it look -
Post: A toy DNS resolver (jvns.ca)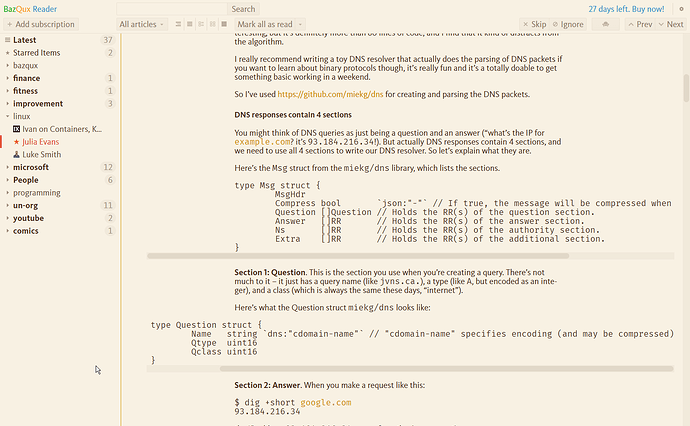 It would be nice if the scrollbar can be avoided altogether (if possible) or the scroll bars be limited to the text width, ignoring the margins.
Thank you!